Our Services - Tailormade for you
ADVISORY BOARD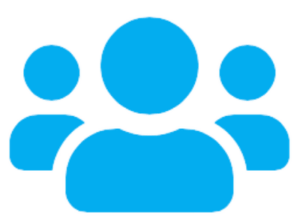 Experience, controlling, an outside-in view and a supportive network enables the management to work on the company. Helping the management in charge to work appropriately on the company (not only in the company) you should vote for an advisory board and our Advisory Board Services.
Optimize Your Business Today!
CORE HURDLES FOR VMSC AND LSP
Focussing on Effectivity and Efficiency based on Experience
We are the perfect match for Vertical Market Software Companys (VMSCs) and Language Service Providers (LSPs) finding the right way to success. Focussing on effectivity and efficiency based on experience. Hands on.
Optimize your Business Today
Our Advisory Board Services offer you our outside-in view and a supportive network
Typical challenges to overcome are:
Knowing about the actual trends in the market
Benchmarking on competition, their strengths and weaknesses is hard
Daily business is so demanding – strategic work often is only in the second place
Competition arises from different angles: new technologies as well as competition on talents (from other industries)
From European Administration and local authorities rules and regulations are increasingly hard to follow up on (governance, sustainability, …) while keeping a business-friendly environment
Succession planning or preparation should not be guided by emotions but facts
Huge investments (technology, product development, expansion plans, etc.) should be challenged on a neutral, fact-oriented base
MORE THAN 20 YEARS OF EXPERIENCE
Benefit from our Experience as Executives
More than 20 years of experience as executives our experience can be used by you to gain exactly the value you need.
Professional value based feedback on goals and strategys
Benefit from our experience grounded on our own and/or other clients situation we were dealing with over the time
Benefit from the widely spread network throughout the industry whenever it's needed or may be helpful
Get additional, new impulses combined with an outside-in view
Benefit from the widely spread network throughout the industry whenever it's needed or may be helpful
Helping to set the right priorities via bullet-proof key performance indicators (KPI) and then get the continuous controlling of them done
Clients
Where we hold Advisory Board Seats